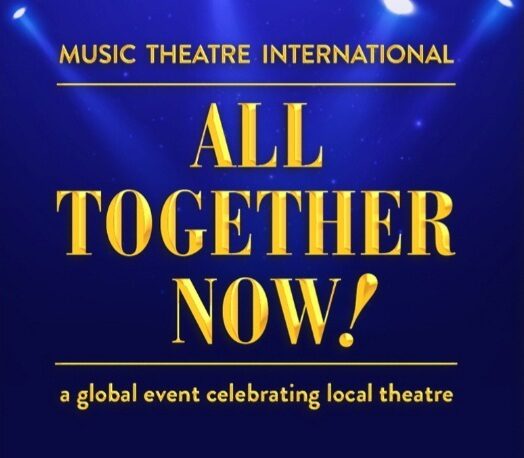 All Together Now!
ALL TOGETHER NOW is an exclusive Musical Revue.  Waterworks Players and Manluk Theatre together are one of many Theatres around the world to locally produce, perform and feature songs from Musical Theatre International's beloved shows.  The selection of songs featured are from shows including Rent, Les Miserables, Into the Woods, Matilda, Hairspray, Disney's Beauty and the Beast, Fiddler on the Roof, Mamma Mia and more…
This is a fundraising event for our theatre and also a way for us to give back to the community.
The ticket price is a Donation at the Door.
You can reserve your seats and tickets online.  It is a two part procedure: Reserve and Claim!
To Reserve your seat and get your ticket, click on the Buy Tickets link below. (You do not have to pay for the reservation)

To Claim your seat, please arrive at the Theatre at least 15 minutes before the show.
Note: Any Donation $25 and over will receive a Charitable Donation Tax Receipt!