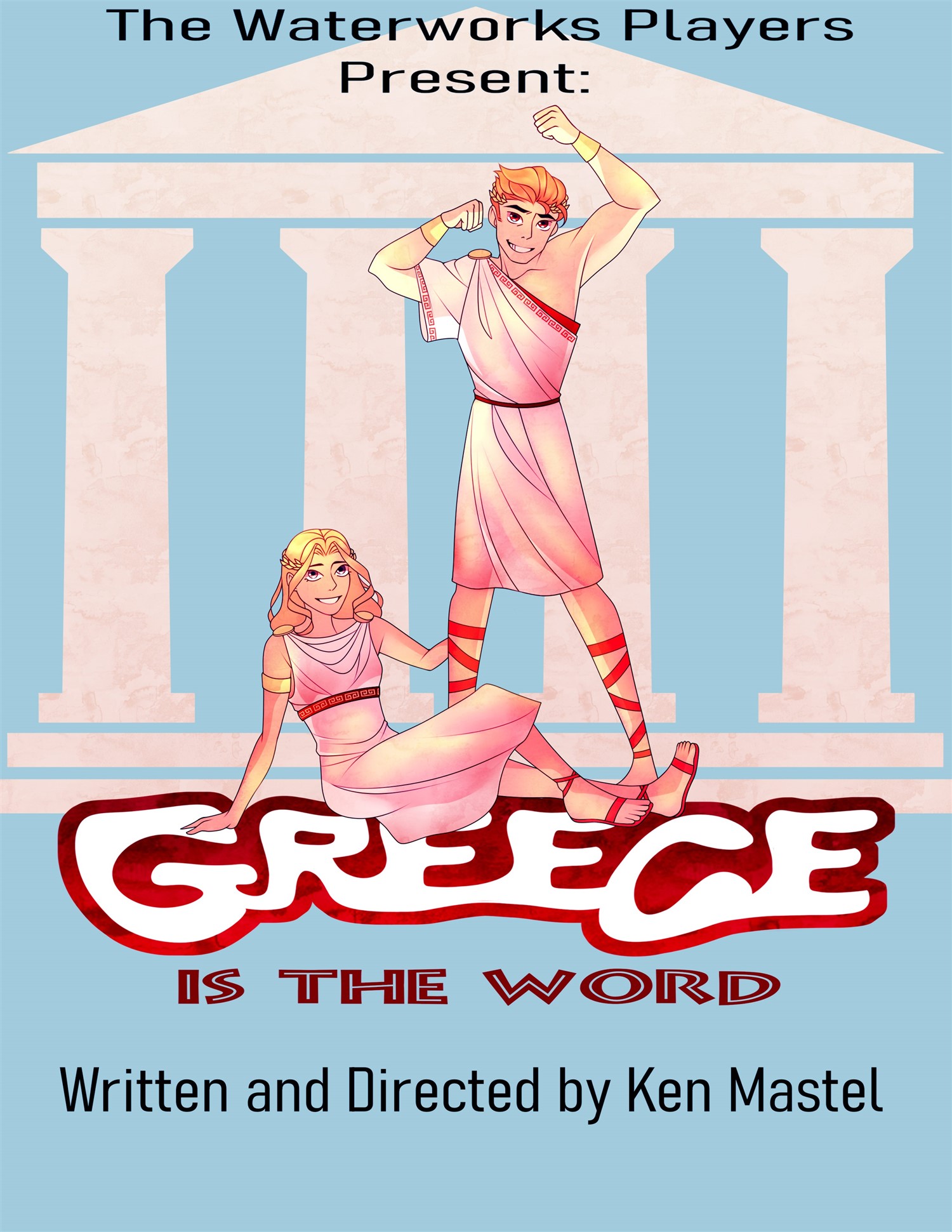 GREECE IS THE WORD
This exclusive youth production is written and directed by Ken Mastel and parallels the 50's "Grease" musical, only in togas!
Zeus sends two present-day teens, David and Mandy, back to ancient Greece. Now at "Pi" School, the modern teens meet their teachers Aristotle and Plato. The boys fix up a chariot to the song "Greece Lightning". The high school goddesses like Athena, Persephone, Aphrodite, and Pandora get the attention of the boys, Greek gods AchilliesMandy is worried about changing history but has fallen for Hercules.
David (Davidius-the god of hockey) has a date with Aphrodite, but Ares, the god of war, intends to crush him under his chariot wheels at the Olympics. Their only hope is Mandy's knowledge of ancient Greece and … Medusa?
Will Mandy and David change history?
And will Greece ever be the same?
Lots of Laughs!!! You couldn't put more fun into a Pandorra's Box!!
You will not see this original show anywhere else!!