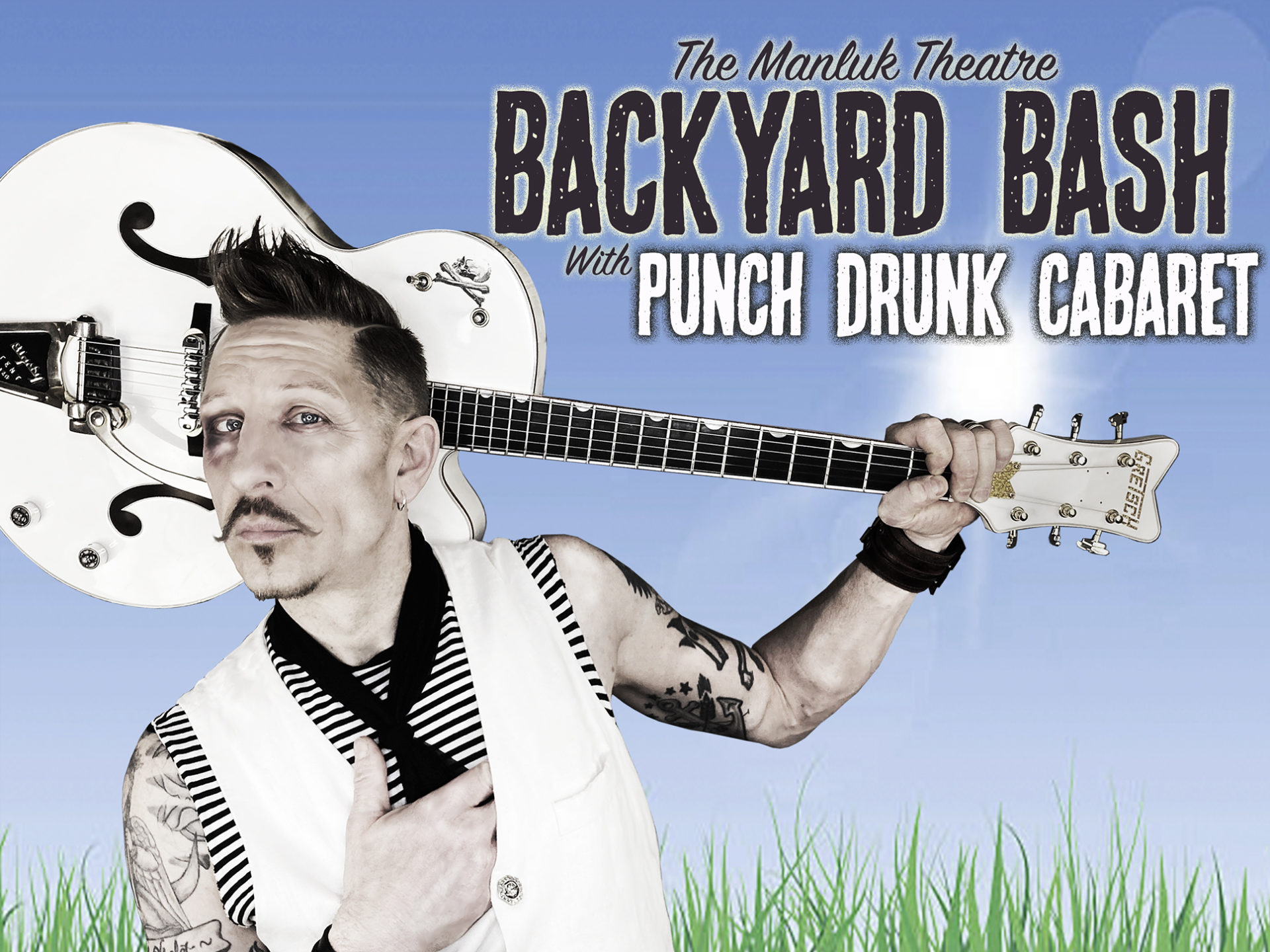 PUNCH DRUNK CABARET – Backyard Bash – Summer Concert #2
The Manluk Theatre Backyard Bash will be the absolute highlight of the summer concert series as we unveil our outdoor courtyard for the biggest event of the season!
The all-ages summer festival vibe will be in full swing with onsite food trucks, great music and much more.
As the sun sets, the night heats up as multi-award winning, festival favourite, Punch Drunk Cabaret takes the theatre stage with their high energy mix of rockabilly swing, burlesque blues and 80's era anthemic rock. The popular Alberta-based act is experiencing an exciting rebirth this year with the addition of new members, new music and a string of festival dates across Western Canada.
A truly "something for everyone" event all at one great price!