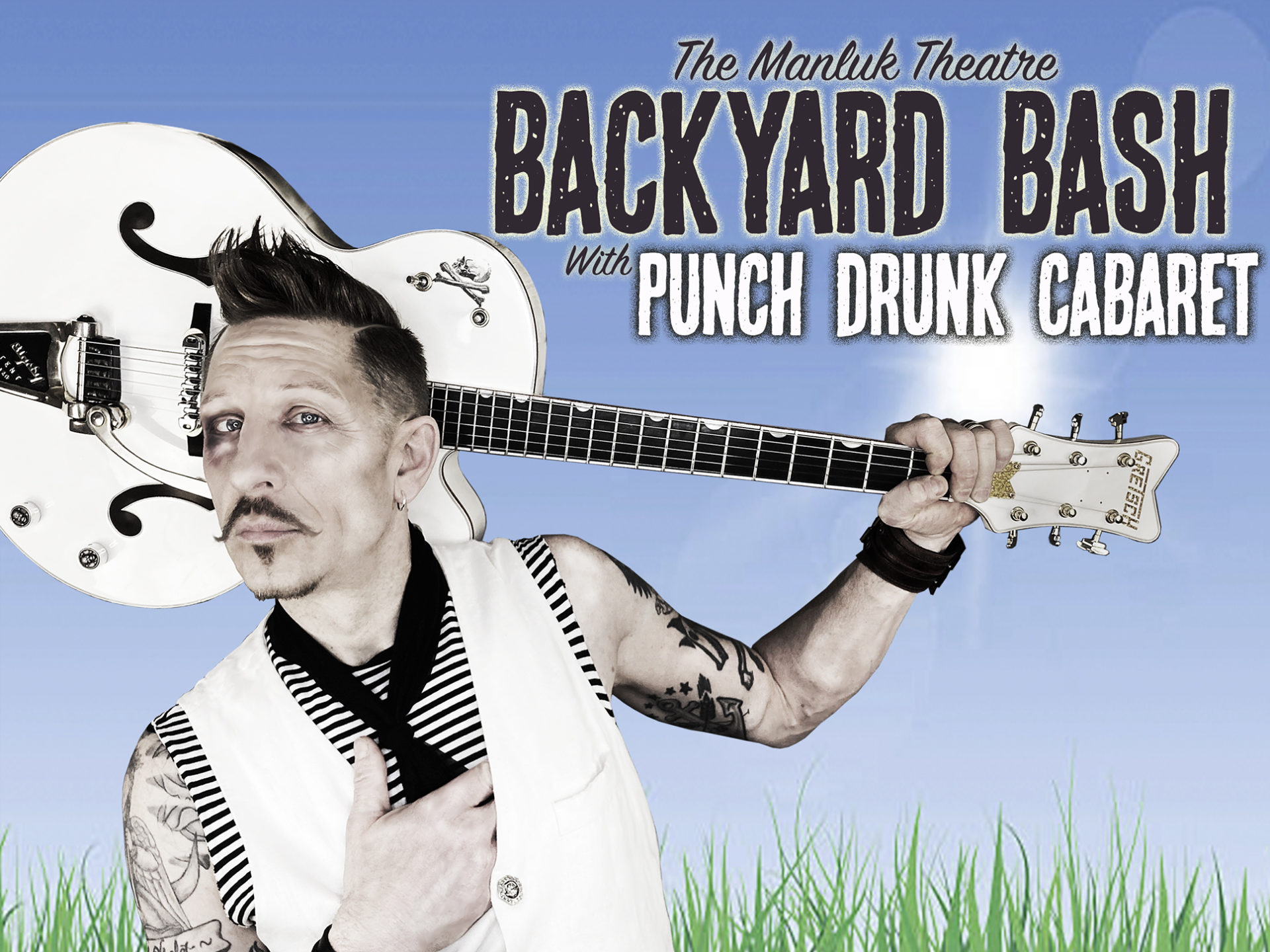 PUNCH DRUNK CABARET – Backyard Bash – Summer Concert #3
The Punch Drunk Cabaret Summer Concert – BACKYARD BASH will be the absolute highlight of the summer concert series!
It is our final Summer Concert, but it is so much more than just a concert…
It will begin outside in our own backyard, which is located on the west side of our building, and end with an exciting concert inside our building.
The PUNCH DRUNK CABARET concert will be indoors and starts at 9pm.  But the outdoor fun starts at 6pm.
The original LIVE music of WILLKA TRIBE will be on our outdoor stage between 6 and 8:30pm
The high energy LIVE MUSIC of festival favourite PUNCH DRUNK CABARET will be on our indoor stage at 9:00pm
We are cooking hotdogs on the BBQ

we have a family friendly beer garden

the Tart Guy is there with his delicious tarts

we will have patio furniture with parasols

and everything that spells SUMMER FUN!
Only $32 for that much fun, makes it the best entertainment deal in the province!!
As the sun sets, the night heats up as multi-award winning, festival favourite, Punch Drunk Cabaret takes the theatre stage with their high energy mix of rockabilly swing, burlesque blues and 80's era anthemic rock. The popular Alberta-based act is experiencing an exciting rebirth this year with the addition of new members, new music and a string of festival dates across Western Canada.
This is a truly "something for everyone" Summer Concert Event!