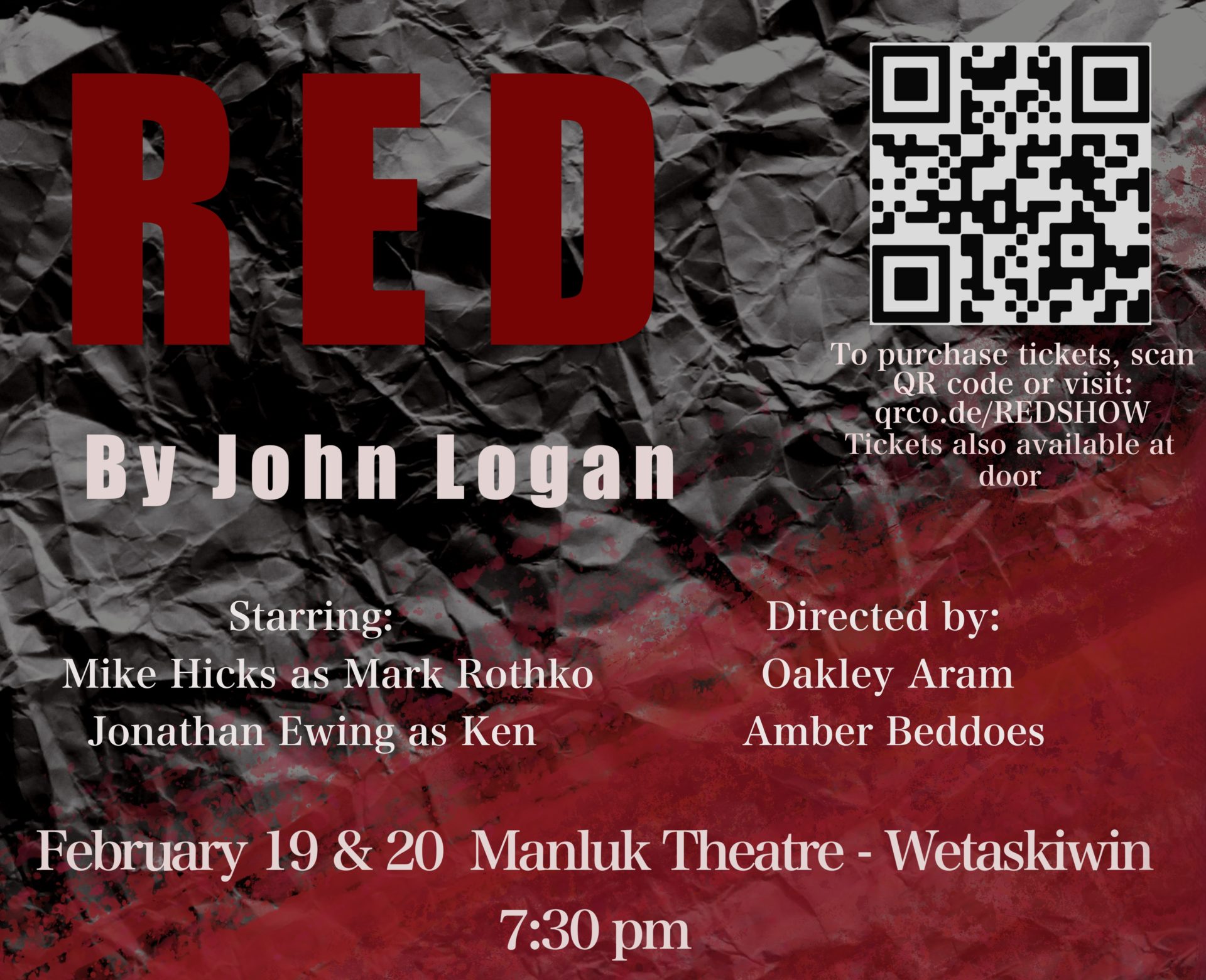 RED
Set in the 1950s, and based on a series of real events, RED takes a compelling look at the ever-changing relationship between an artist and his creations.  It's the story of Mark Rothko, an American painter trying to come to terms with his and his paintings mortality!
John Logan's taut, visceral two-hander, RED, features artist Mark Rothko at the height of his career. Mark Rothko was a real painter.
Viewed through the lens of his youthful new assistant, Ken, we witness Rothko at the pinnacle of his creativity, but struggling through the creation of a series of large paintings, commissioned as a series intended to feature in New York's brand-new Four Seasons Restaurant.  Ken and Mark fight and struggle to understand their place in the continuum of their work and their world.
As Ken and Rothko paint, they challenge each other to ask big questions about art: what it takes to create it and what its role should be in the world.  The relationship between Mark and Ken is one that grows and evolves from employer to friend and even a father figure.
Typecast Anonymous, a production company out of Edmonton has joined with
Infinite Imagination Traveling Theater
for a joint production that will be travelling and performing "RED" by John Logan in Wetaskiwin, Edmonton and Camrose.
The production will start at our own Manluk Theatre for the Performing Arts February 19th in Wetaskiwin for two shows.