Looking for a Venue?
Book The Manluk!
Our performing arts venue can stage theatrical productions, concerts, festivals, conventions, dance, corporate functions, receptions, lectures, memorial services or weddings!
The Manluk Theatre can also provide on-line ticketing services, sound and light technicians, Front of House and bar services, and ushers for your event.
153 cushioned seats (seats in the front row can be reassigned to accommodate up to 12 wheelchair accessible spaces)

Slightly raised stage with a 42' by 25' performance space

4' backstage area

8' left and right wing space

Fully retractable curtain across the back of the stage

Fully retractable curtain across the front of the stage

Open tech booth with light board and audio board

PAR lights, LED wash lights, 1 follow spotlight

2 fog machines

Microphones, mic stands, hanging mics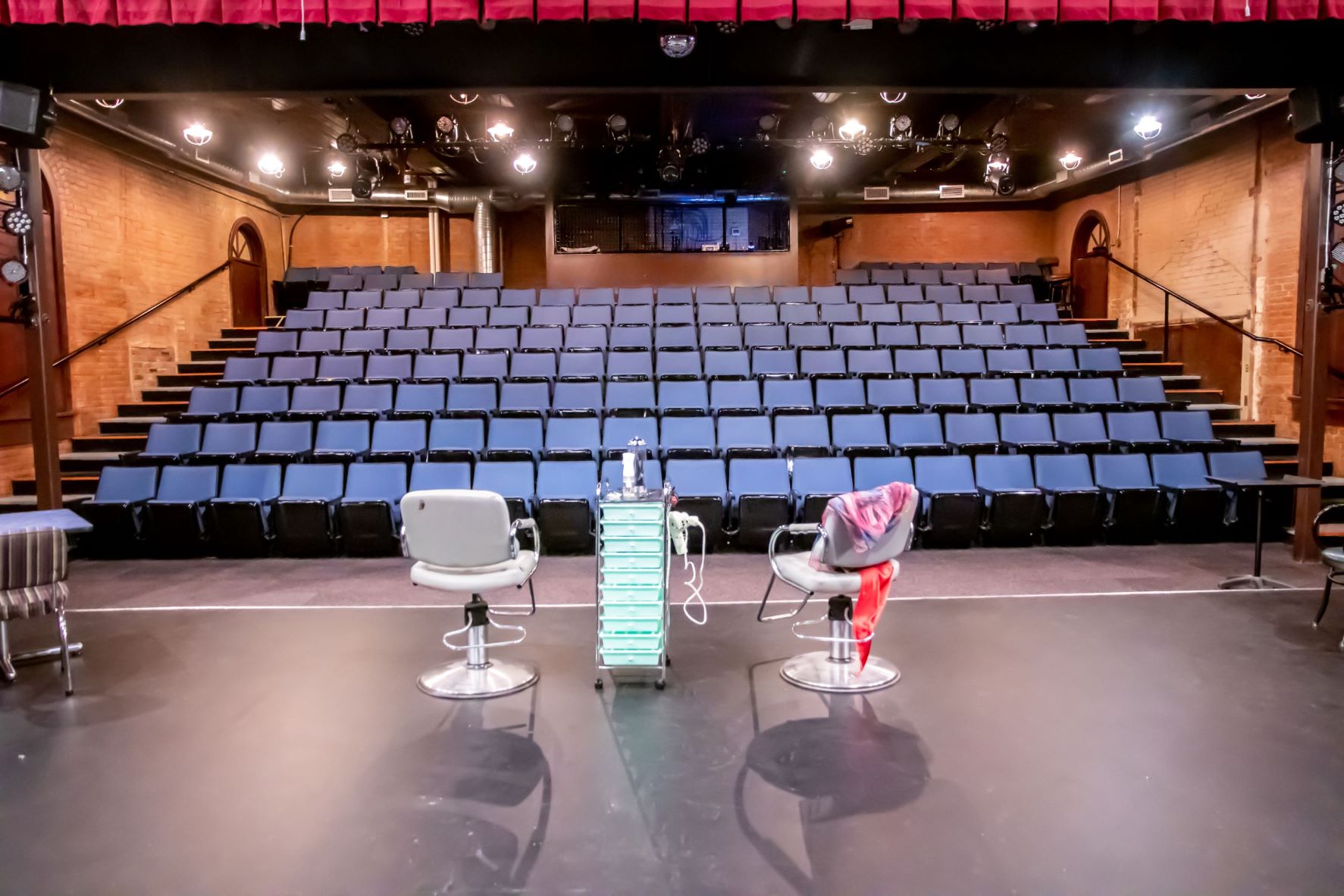 Comfortable Green Room & Dressing Rooms
2 Comfortable 'green rooms' with access to backstage and wings

2 spacious dressing rooms with fully lit make-up counter;  washrooms facilities in both dressing rooms

Rehearsal Hall/Lounge
Standing room or with tables and chairs, bar and box office

Fully accessible entry to the theatre on the main floor

Projector and Screen wall perfect for meetings