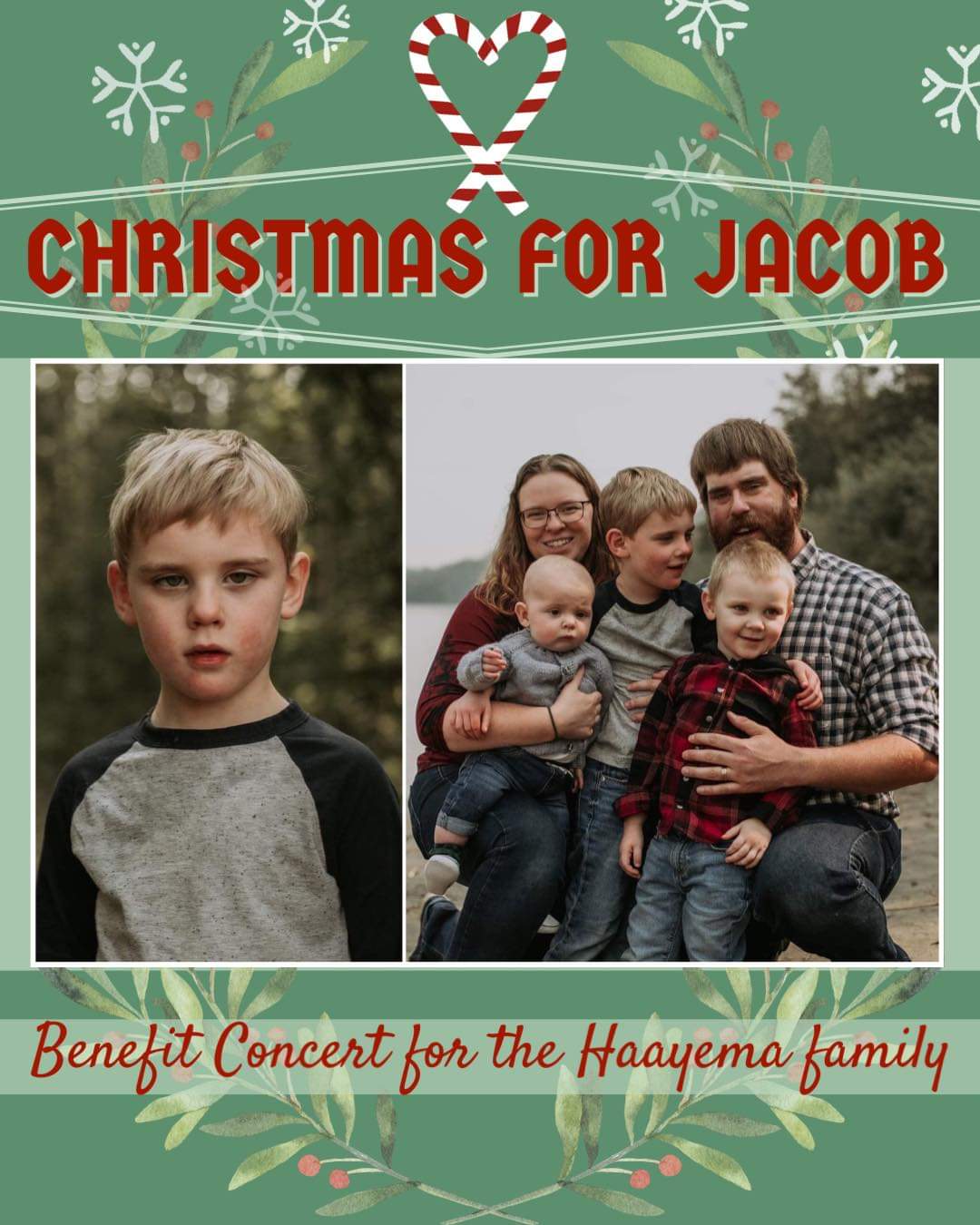 A Christmas Benefit Concert for Jacob
This Christmas Benefit Concert is a chance for the community to assist a little boy and his family.  Jacob was diagnosed with CLN1 Batten disease at the age of 4 years old.  He was born a typical child but as he grows older more symptoms of his diagnosis come to light. He went from doing what most young boys do to having very limited mobility, reduced verbal abilities and he has lost his sight.
Unfortunately there is currently no cure for Battens disease and 5 year old Jacob will keep declining. 
His loving family do all they can for their 3 sons but their outside financial support is very minimal.  Jacob's parents need our support, they need the community's support as they go through any parents' worst nightmare.
Local talented musicians, Angie Ganley, Karen Huntley, Ken Mastel, Saida and her team, Bonnie Barnes on accordian, will share their gift of music with all of us and even let us sing along with some of our favorite Christmas songs.  The Manluk theatre will have hot chocolate and mulled wine and of course popcorn. 
It will be an evening of community for the community and with the community as we sing Christmas songs together.          
This event is a Benefit Concert to help Jacob's family.
Tickets are reserved seating with your choice of Donation Level.